About Us
iKitty Life is a startup organization registered with registrars of companies on 27th Sept. 2019. The organization is founded by 3 individuals i.e. Ms. Rashida Muse Moseka, Ms. Atizuyo Janeth and Mr. Godwin Ocen who were angered by the high rate of teenage pregnancies in refugees' settlements and hosting communities of West Nile region of Uganda and hungrily developed teen-centred programs to reduce the statistics.
We provide capacity development training for disadvantaged teenagers and their groups with focus on ensuring they have access to correct teen friendly information on sexual reproductive health and rights so that they become resilient, empowered and bold enough to take and own healthy sexual decisions.
We aim at:
To engage communities of teenagers, young men and women in empowerment and delivery of sexual reproductive health and rights education to their peers.
To dialogue and advocate for policy review/development with focus of improving reproductive health services and supplies for teenagers and young people.
To create and distribute menstrual supplies and contraceptives at the last mile using the network of young men and women in their communities.
Our Services
We offer friendly solutions that engages and empowers disadvantaged teenagers and young people to access support on menstrual hygiene management, SRHR and access to safe contraceptives through;
Why you should work with us?
Our Approach
We put teenagers and young people at the centre of all our operations for ownership, sustainability and multiplier effect.
Innovation
We use digital technology to disseminate and engage our target participants, this includes activation of demands for scarce reproductive health supplies, menstrual hygiene supplies as well as distribution of 1-hour Girl empowerment program.
Linkage & Learning
We trigger learning using randomized field trials and link with partners, target participants to realize our objectives.
Our innovative teen based program won a prestigious UNFPA's UP Accelerator WAY program edition implemented by Outbox which came with US$5000 investments. This investment has made iKitty Life to develop and test teen friendly programs to improve access to correct information on SRHR and safe contraceptives for teenagers and young people.
Team
Atizuyo Janeth
Co-founder & Program Lead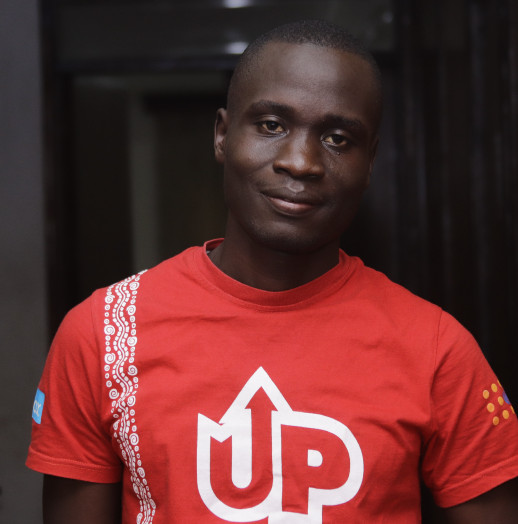 Ocen Godwin
Co-founder & Team Lead
Rashida Musa Mosheka
Co-founder & Administrations Lead
Our Partners